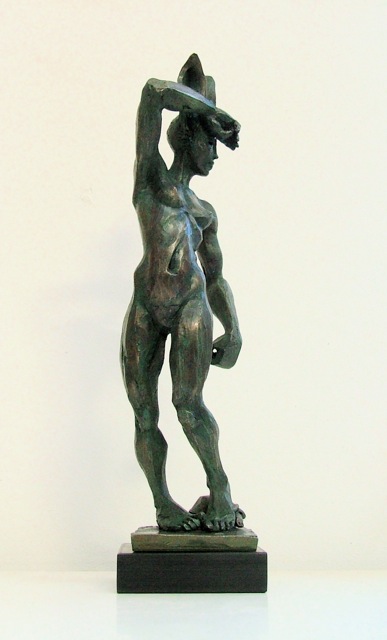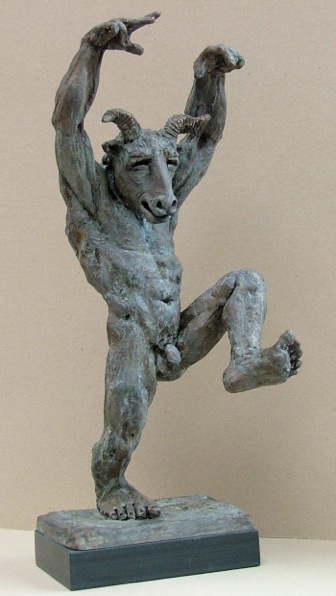 *Prices shown maybe subject to change
+Work shown may not be in stock, please contact us to confirm availability
She has worked to commission and for exhibitions in California, Canada, and the UK.

'I see the human form as the interface between the mental, emotional and spiritual internal processes and the manifestation of these processes in the outer world. The human form is a completely expressive, powerful and beautiful vehicle by which I am impelled and inspired.

Human form in sculpture has a very immediate relationship with its audience who respond in a physical and emotional way by sensing its presence, its tactile qualities, the way light moves over the form and then all the personal experiences that a movement, form or facial expression will resonate with.

Sculpture has a three dimensional sensual presence that occupies space in the same way as the human body it is therefore an honest and absolute way of expressing the human form.

Human beings have been representing the human form in sculpture for thousands of years; it is recognizable to all of us in its most simple expression. Therefore there are endless possibilities in how it is depicted giving a lot of freedom to artists to really plumb the depths of this fascinating subject. And nothing can be more fascinating to us than humankind or ultimately ourselves.' - See more at: http://www.cupolagallery.com/artist.php?ref=160#sthash.52o1r7ag.dpuf
Lucianne Lassalle
Sculptor
Born in Paris in 1960, now living in Dumfries, Scotland, Lucianne has made sculpture since she was a child. She grew up in a very artistic environment, her mother is a potter (worked with Harry Davies) and her father Leonard Lassalle is a painter. Her Aunt Sylvette David was Picasso's model in 1953 and is also a successful painter.

Inspired by contemporary dance and physical theatre Lucianne frequently works from a life model, as well as from photos and memory.
Making pieces on all scales from 15cm to 2 meters. Lucianne works directly with a variety of clays but mostly stoneware. She creates her sculptures using clay slabs and modeling the clay as she builds up the hollow form, the finished pieces are then fired in a kiln and mounted. She often uses local stone as bases for her work. Her Limited editions are both in resin and bronze which she patinates herself.