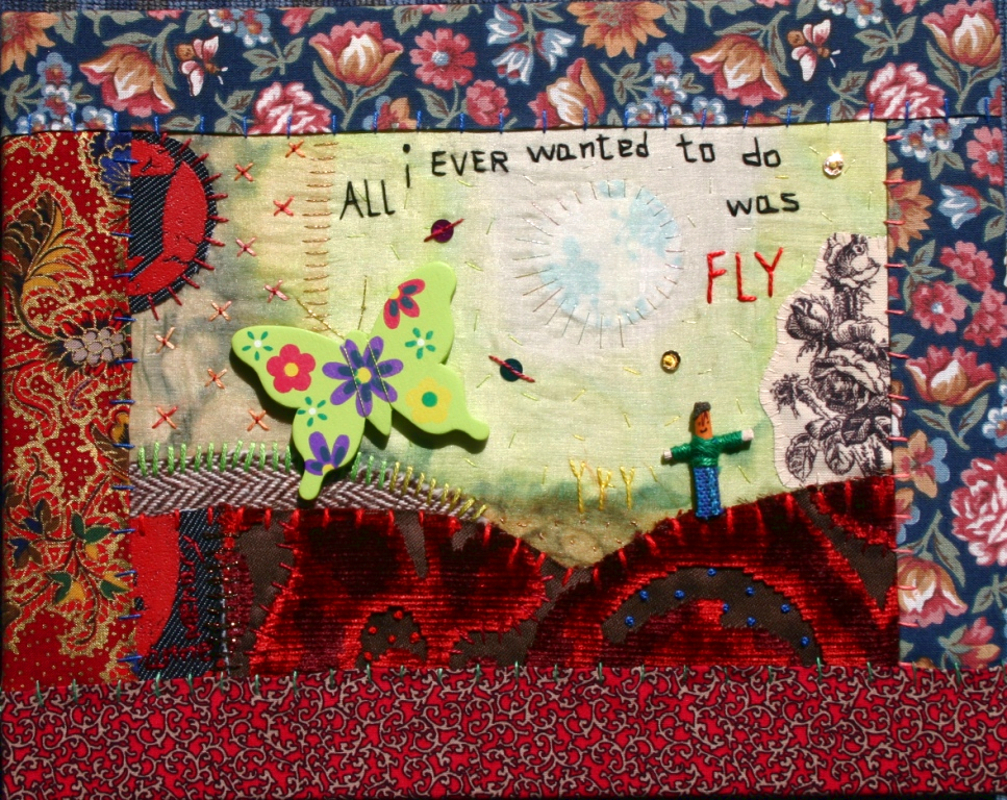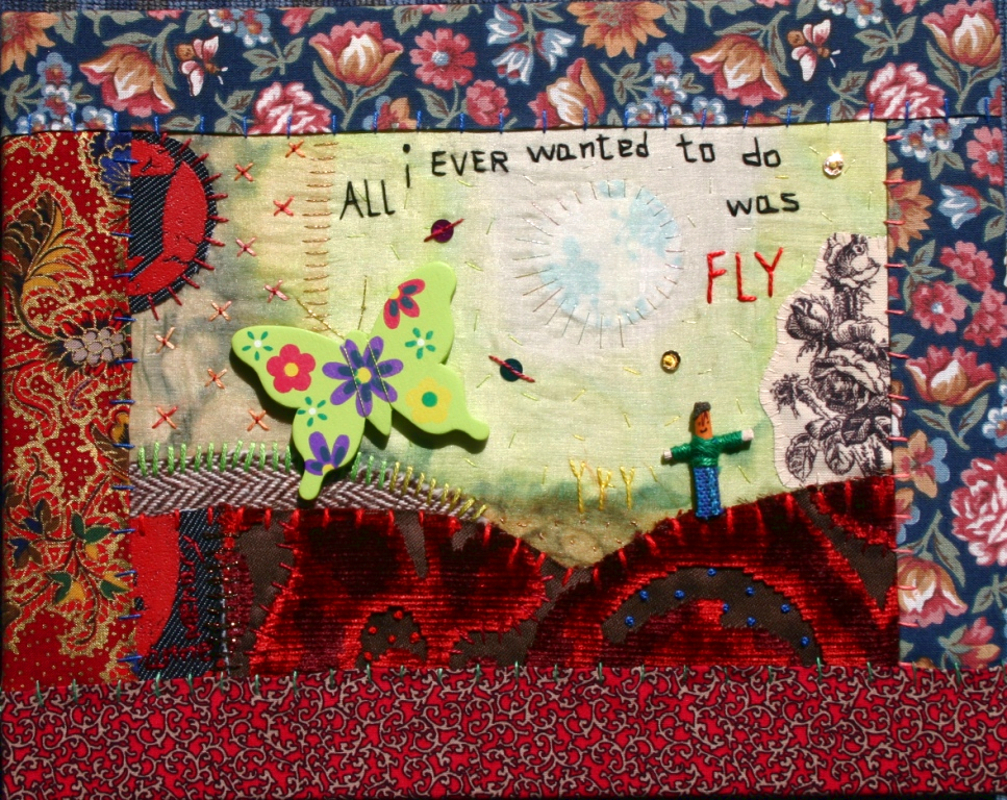 *Prices shown maybe subject to change
+Work shown may not be in stock, please contact us to confirm availability
Ann Menary
Textiles
Ann works by hand-creating textile collage hangings, pictures, cloth books and fabric postcards which illustrate an 'other worldly' take on life. Each individually made piece is stitched using a variety of new and recycled fabrics selected for their unique texture and pattern. Traditional hand techniques are used, often with the most surprising materials, so that the end result has a tactile contemporary feel.
Ideas are developed in paper collage from her sketchbooks and altered books which are full of observations about art, science, the environment and everyday life.
Selected designs from the original hand stitch textiles are available as greetings cards.
She exhibits her work, gives talks and runs Creative Sketchbook and Embroidery adult workshops throughout the country.