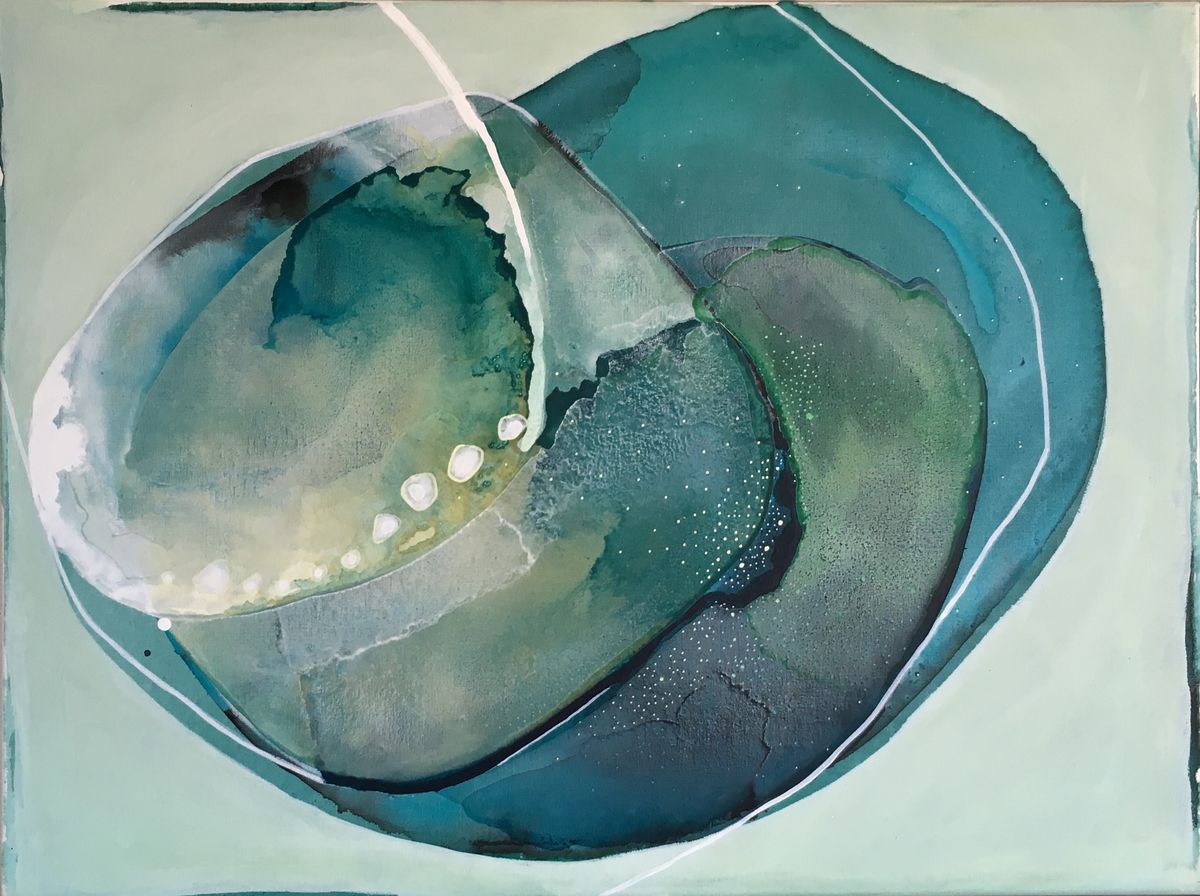 *Prices shown maybe subject to change
+Work shown may not be in stock, please contact us to confirm availability
Recent selected exhibitions:
2019
'Positive Emotions' group exhibition. Kunsthuis Gallery, Crayke, North Yorkshire. April - October 2019
Gallery Artist. Cupola Gallery, Sheffield. March - September 2019
Solo exhibition. Arts Cafe, 42 Call Lane, Leeds. Feb - March 2019
'Our eARTh' group exhibition. Kunsthuis Gallery, Crayke, North Yorkshire. March 2018 - March 2019
2018
Sunnybank Mills Christmas Art and Makers Fair, 1st Dec
RAW Talent Award Artist , Art&York, York Racecourse, 26/27/28 October
'Winter Wonderland' group exhibition. Hebden Bridge, Nov - Dec 2018
'Our eARTh' group exhibition. Kunsthuis Gallery, Crayke, North Yorkshire, March -Dec 2018
Left Bank Leeds Art Prize, Cardigan Road, July 2018
Becky Cornes
Painter.

Artist Statement:
Becky grew up in Hornsea, East Yorkshire and spent many hours walking on the beach, collecting pebbles and sketching the sea. During studying for her Fine Art degree at Newcastle, she spent her 2nd year painting in Finland which has had a lasting impression on her choice of colour palette and remains a strong influence in her work.
Becky tries to capture the beauty of tiny, detailed natural patterns that live within the wide expanse of our landscape. Often inspired by the sea, her paintings have a natural flow to them, connecting patterns within waves to their coastal landscapes. She looks for connections between land, sea and sky and is inspired by the natural colour combinations that she sees everyday, from collections of grey, lined pebbles on mustard yellow sand to soft, green leaves reflected in turquoise blue streams. She is always on the lookout for colours, patterns and tiny inspirations that can be collected, expanded upon and used in her paintings.
Becky paints using watercolour, acrylic and ink as these mediums enable her to create fluid, organic movements that reflect nature in a way that she can carefully control. Her paintings have multiple layers of depth and colour, reflecting the layers of the natural world, and she intuitively responds to natural patterns that are produced during the painting process, allowing the process itself to be a creative part of each individual piece. She paints decorative details from patterns and motifs that she finds, from fossils to flowers and leaves to lichen, bringing together tiny patterns from land and sea and intuitively connecting them together.
Visit Cupola Gallery for more details or contact:
174-178a
Middlewood Road, Hillsborough, Sheffield,
S6 1TD
Tel. (0114) 285 2665
Opening Times Mon - Sat 10-6