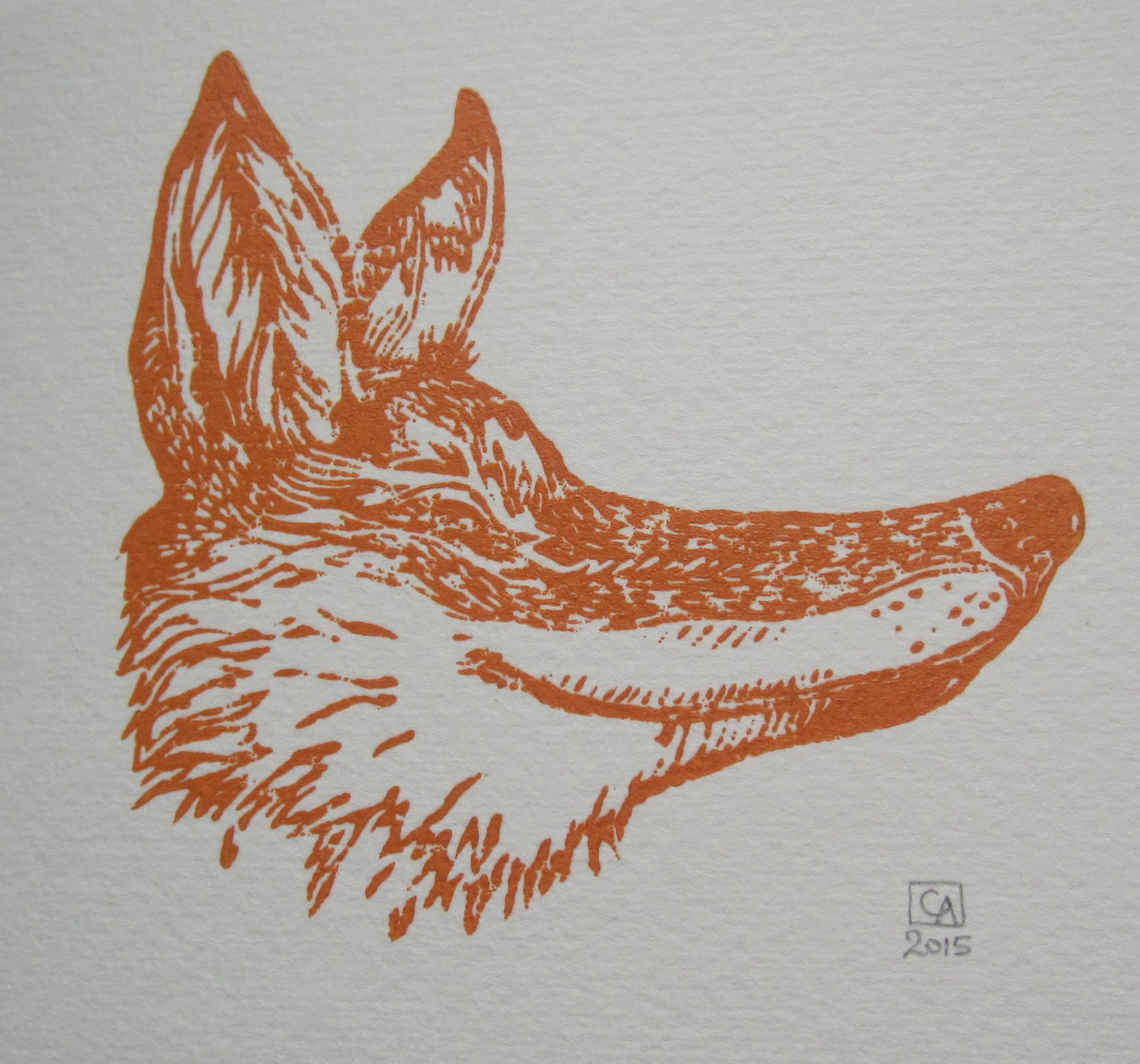 *Prices shown maybe subject to change
+Work shown may not be in stock, please contact us to confirm availability
Each print is considered to be an individual art work from the frist printed template; and there are over thirty templates of face, hands, legs and abstract shape and pattern in this series to choose from to be printed on the press or by hand.
In selecting and then layering different templates with each printed colour, Christine gradually builds her figurative curiosities and wrks with a number of different beings at the same time, developing each character as she chooses the templates that best fit the feel of their persona;creating a 'one off' being and a truly unique print.
Each individual printed figure is then given a name, rather than a print number as they are each one of a kind within the Homunculus - Stamp family!
Christine Anderson
Printmaker
Christine Anderson began making images as an illustrator, with drawing at the centre of her practice; she now creates work in two and three dimensions. Artworks are often figurative and incorporate a variety of media including lino print, crochet and stitch.

Christine Anderson studied illustration at Manchester Metropolitan University back in the nineties. She worked commercially for a number of years and then began to make more personal work for exhibition using a variety of media including drawing, fabric, stitch, crochet and lino print.

Artworks are often figurative, colourful and a little quirky.

Christine has exhibited work in York and Stafford and most recently at Central Art Gallery Ashton-Under-Lyne and Dewsbury Museum.

Christine currently lives and works in Manchester.

The prints in the 'Homunculus - Stamp' series are figures with a slight abstract twist, created by assembling and printing with a variety of lino templates hand cut by from her drawings and pattern designs.