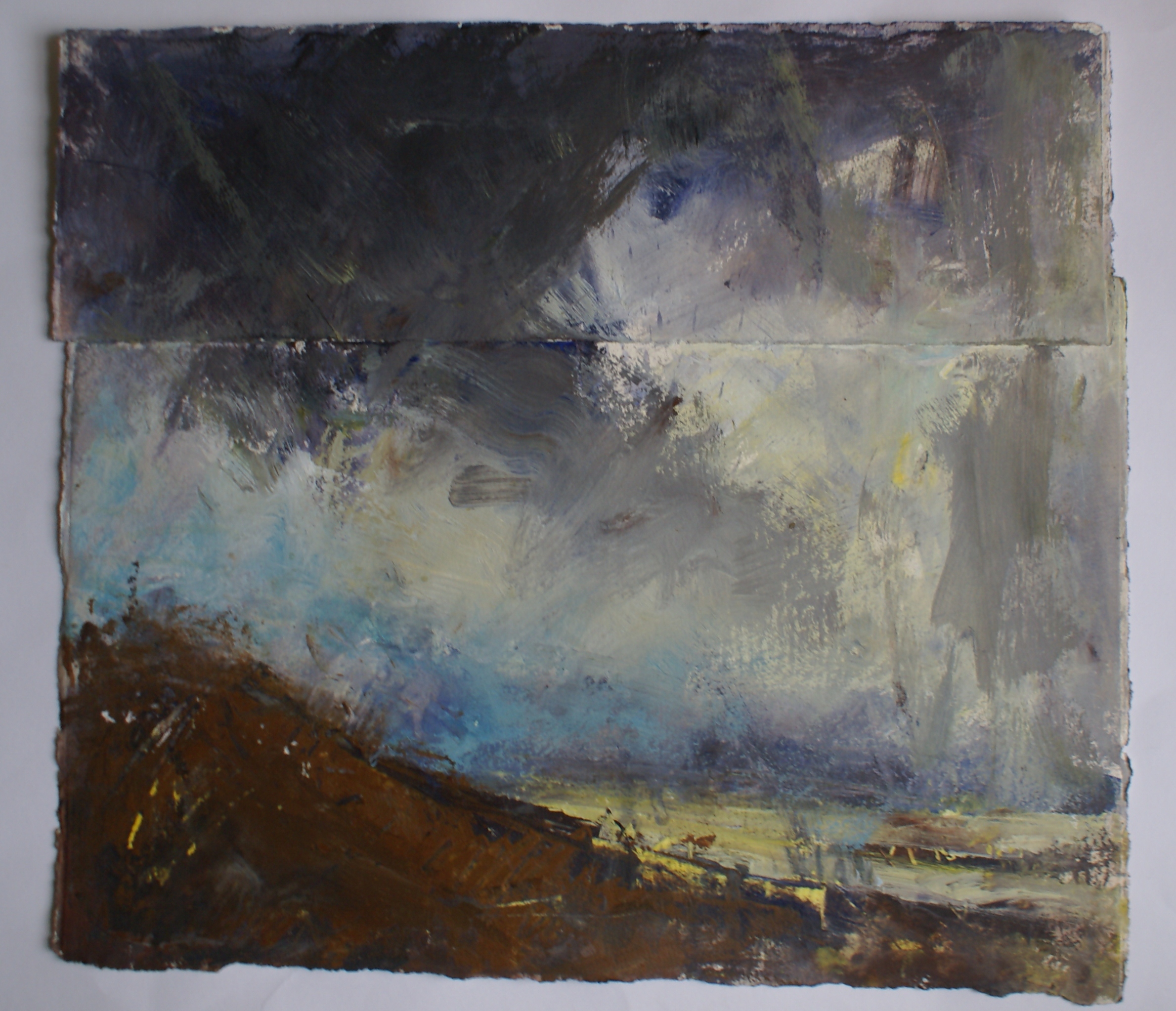 *Prices shown maybe subject to change
+Work shown may not be in stock, please contact us to confirm availability
Pauline Rignall
Painter.
"I am an intuitive and expressive artist and like to interweave both abstract and figurative elements in my paintings.
Imagination, the earth, the sky, the elements all feed into the inspiration that informs my work.
I have always been intrigued by dreams and myth which create the images that flow in and out of my paintings.
I work quickly, but am constantly obliterating and reforming in the process of finding the poetics of the expression." - Pauline Rignall
Pauline studied Art in London, first at Hammersmith School of Art and Building and then at Hornsey College of Art 19 70 / 1973, a diploma in Scientific illustration . She also attended the art classes run by Sargy Mann at the Camden institute. Later when she moved to sheffeild, she completed a B A at Sheffield Hallam University .
EDUCATION
1991-1996 BA fine Art Sheffield Hallam University
1970-1973 Diploma in Scientific Hornsey College of Art
Illustration
1967-1968 Foundation Course Hammersmith School of Art and Building
Also:
1980 Various courses in life Camden Art Centre and Camden
Drawing and Print making Institute
EXHIBITIONS
1980 House Gallery London
1981 Burgh House "Camden Artists" London
1984 Royal Festival Hall. "Spirit of London"
1986 Royal festival Hall. 'South Bank Show'
1988 Merlin Theatre. Sheffield
1993 Walkley Community Centre Sheffield
1994 Lyceum Theatre. Selected students show Sheffield
1995 Mappin Gallery. Coffee bar.' Women Artists and the figure' Sheffield
1996 Sheffield Hallam Degree show
1997 Merlin Theatre Group show Sheffield
1998 Cupola Gallery. Sheffield
2001 Amber House Art Gallery
2002 Amber House Gallery solo show
2002 Blue Moon café. Sheffield (Paintings)
2002 S10 Gallery Sheffield (4 Artists)
2002 Blue Moon café. Drawings
2002 S10 Gallery. Sheffield College Staff Exhibition.
2003 Open House Exhibition. Painter, Photographer and, Ceramic artist.
2004 Cupola Gallery Group show
2009 Bank side gallery London (the 21st century watercolour competition)
2012 The Butcher Works Gallery, Sheffield.
2014 May. Open Up Derbyshire. Moorlands house, Hathersage.
2016 June. Open Up, Sheffield and South Yorkshire.
September. Wirksworth Art Festival.
Cupola Gallery selected group shows.
2017 February to March. Harrison Lord Galley Brighouse. Mixed show.
May. River's Edge Gallery. Still Life Exhibition.
July-August Derwent Gallery. Selected seascapes.
Cupola Gallery selected group shows.
Two commissions in June and August.
September. Wirksworth art festival.
2018 January-April Derwent Gallery;
Featured artist and sales of watercolour and acrylics.
January Cupola Gallery mixed show. Several sales Jan- March.
GALLERIES
Work currently showing at
The Derwent Gallery, Grindleford.
The Bessemer II Gallery, Sheffield
The Cupola Gallery, Sheffield
Silson Contemporary. Harrogate.
River's Edge Gallery Bamford.
St. John's street gallery, Ashbourne.